Groundwork is the initial phase of construction in many cases; preparing the subsurfaces for the commencement of further works. At Samson Construction we have a wealth of experience, knowing the dependencies and specifics required for every aspect of building.
We love to get our hand dirty
Site clearance and excavations. Lets' see what we're working with, shall we? From marking the plot out and grabbing a shovel to procuring specialist machinery, we'll be the first ones in the mud ensuring your site is best placed to fulfil your needs.
Planning to succeed
Ground investigations are good practice, but also a legal requirement to identify the previous land uses, its stability/suitability and to identify any potential problems. Data from investigations will influence and shape an effective design. At Samson Construction, we have all of the equipment, team and knowledge available to carry out every element of the groundworks planning and investigation process.
Benefit from our experience
Substructure and stabilisation are a crucial element of your building project. Our technical abilities and knowledge in this field will give you the peace of mind that your building will stand the test of time. Retaining walls, foundations, services both temporary and permanent are solutions we can provide.
The construction specialists
Based in Harrogate, North Yorkshire we're specialists in all types of construction work, from new builds to barn conversions, landscaping and extensions. We pride ourselves on being a reliable,professional and personal building service.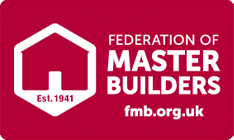 Can we help?
contact us today