Buying and living in a barn conversion is something of a dream for many of us, however, barns were built for farm animals or collecting the harvest – they were not originally designed to be lived in by humans! Their large, lofty internal spaces, lack of insulation, swinging double doors and intentionally draught-inducing small windows make them far from ideal for human habitation – but we can change that!
Benefit from our experience
Converting a barn takes a special touch… That's where the team at Samson Construction come in. We recognise your ambition to convert these large spaces into something beautiful and inspiring! Our many years of experience give us the inside track on converting barns and the accompanying challenges; planning, environmental regulations, wildlife protection legislation and many other issues often occur during conversion.
A trusted team
During the process of converting your barn, Samson Construction will only use high-quality craftsmen, with experience in working with old and listed buildings. This knowledge and experience of materials and techniques is invaluable and ensures a smooth build at the hands of people who care.
A smooth process
The process of turning an old, utilitarian barn into a personalised, bespoke home is not a straightforward one. But our track record of project delivery and niche experience in this field best places us to help you realise the potential of your building, from the early design stages through to applying the final coat of paint.
The construction specialists
Based in Harrogate, North Yorkshire we're specialists in all types of construction work, from new builds to barn conversions, landscaping and extensions. We pride ourselves on being a reliable,professional and personal building service.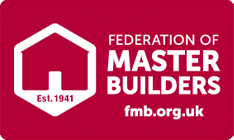 Can we help?
contact us today