Two storey house extension
Extending your property is the perfect way to maximise your home's potential. In this case, our client had an exceptionally well placed, but slightly dated property set in a challenging location which they required updating.
We created a two-story extension adding bedrooms upstairs and extending the communal living space downstairs. A larger, bespoke kitchen was installed to complement the further renovations on the ground floor.
Finally, we landscaped the exterior space creating a balcony with lower lawn area, designed to maximise the property's exceptional rearview.
The construction specialists
Based in Harrogate, North Yorkshire we're specialists in all types of construction work, from new builds to barn conversions, landscaping and extensions. We pride ourselves on being a reliable,professional and personal building service.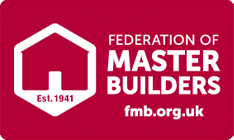 Can we help?
contact us today