Patio & Driveway Renovation
Our team renovated the outdoor patio area at a beautiful property located in North Yorkshire.
Faced with an existing pathway that had loose, uneven stones, we replaced the entire outdoor area with a rustic looking pathway and seating area, perfect for enjoying BBQ's on a long summer evening! Shortly after completing this project, we also replaced the entrance area of our client's driveway with a new, even surface for their vehicles to drive over.
The construction specialists
Based in Harrogate, North Yorkshire we're specialists in all types of construction work, from new builds to barn conversions, landscaping and extensions. We pride ourselves on being a reliable,professional and personal building service.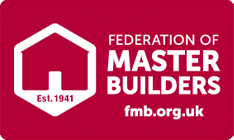 Can we help?
contact us today