Outdoor Decking & Pergola
Decking is an excellent way of giving your outside space a facelift and extending the living area of your home. We're able to offer decking in all sizes, including custom shapes for those hard to reach areas.
We can offer decking in a broad variety of colours and finishes and in a selection of materials to suit your vision for your home.
The construction specialists
Based in Harrogate, North Yorkshire we're specialists in all types of construction work, from new builds to barn conversions, landscaping and extensions. We pride ourselves on being a reliable,professional and personal building service.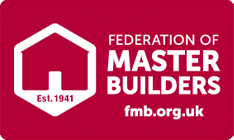 Can we help?
contact us today