New Build Landscaping
After moving into their new build home, the client requested a levelled, aesthetically beautiful outdoor landscaped area, featuring a porcelain tiled patio with black limestone edges, plus a raised area for the children to play.
The construction specialists
Based in Harrogate, North Yorkshire we're specialists in all types of construction work, from new builds to barn conversions, landscaping and extensions. We pride ourselves on being a reliable,professional and personal building service.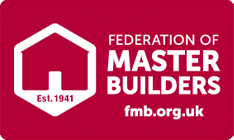 Can we help?
contact us today